I have been thinking about putting a trip to Morocco together, I told a couple of girls about it and they were down,
Coco
even blogged about it cuz she's super excited, she says it's one of her dreams to go to Morocco, so i told her i would make her dreams come true
:)
I spoke to my mama today and she was more than happy to help me, she has alllll the connects one could EVER need in morocco and she only fux with the best, so when she agreed i was thrilled! she told me to put a little proposal for her to see what she has to work with , two weeks is not a lot to work with when going to Morocco because there is SO MUCH to see, so i had to pick the best of the best, so this is what i came up with.
Date
: 2 weeks in August
Locations
: Marrakech & Tetouan
Game Plan
: Renting a big house in Marrakech, which is a city known for being the "Miami of Morocco" sadly, since they don't have a beach in the city of Marrakech, we are going to have to get a house with a pool, Marrakech is known for being very cultural so we will be doing a lot of shopping at the market, the market in Marrakech is what i like to call a huge freak show, you can literally speand the whole day there, there is so muuuuch to do and see, there is people dancing, food, clothes, the guys that play the music thing and the snakes come out, Ladies that do Henna for you, Jewlery making, lil monkeys to take pix with etc... then of course hit up some Clubs, Fine dinning and perhaps gambling at the casinos. The house will have to be equipped with a chef, cleaners, a driver/tour guide and security for when we go out. This might sound hella boujee but its normal there .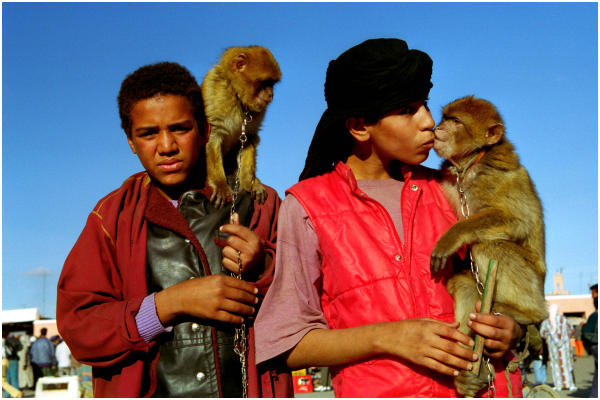 The last week we will be at a house on the beach in Tetouane. Tetouane is well knows for it's beautiful beaches. The last week is more for relaxing, kicking it with the locals, shopping some more of course, and being beach bums.
I CANT WAIT