I was told by My friend Brandon about a mami named Briana from Cali who reminds him of me...or i remind him of her...anyway he was basically saying that we are both foul/loud/evil/man hatin' bitches that happen to be so much alike (lol) So Bri and i started talking and it's tru we do resemble each other a good amount.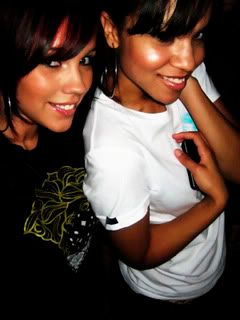 My Big Homie Bri Bri and her partner Desi are on to some SERIOUS shit, they have their line slowly teasin folks but surely keeping ppl wanting more. It's called
Weekend Warriors
and I can't wait to get my hands on some of their goodies =D
!!!! MY FAV. SHIRT!!!!
PS: The website will be up soon then you can get to the buying...but keep checking
HERE
or
HERE
for updates